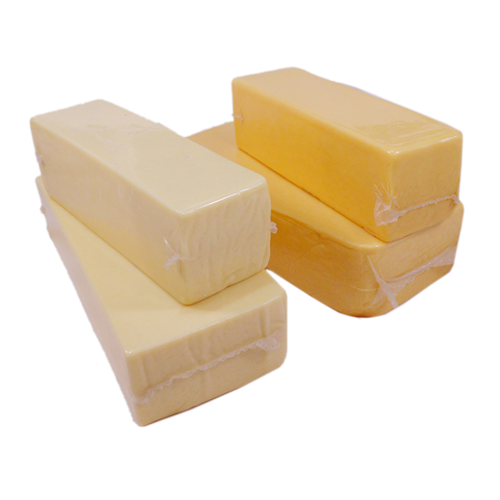 Country of Origin: Canada
While Cheddar cheese is originally of British origin, its international popularity has led to manufacture of Cheddar-style cheeses in countries all around the globe.
Canadian-made Cheddars are now considered to be amongst the finest manufactured today, and are much in demand worldwide.
Our core line of white and orange Cheddar cheeses—from relatively unripened, rather mild versions, all the way to eight- and nine-year-old specimens with a crumbly texture, and potent, sharp flavor, hail from the heart of Canadian cheddar-making territory, in Ontario, to where we can trace the roots of some of Canada's oldest cheesemaking culture.
From outside of Ontario, we carry a vast array of other cheddars showcasing different tastes from across our country. With places of origin nearly spanning the continent, from the wide-open horizon of the Canadian prairies to the rocky shorelines of the maritime provinces; and styles varying from classic cheddars both young and old, smoked, spiced, or otherwise seasoned.
You're sure to find something in our broad selection that suits your tastes and needs.
Display 15 Products per page