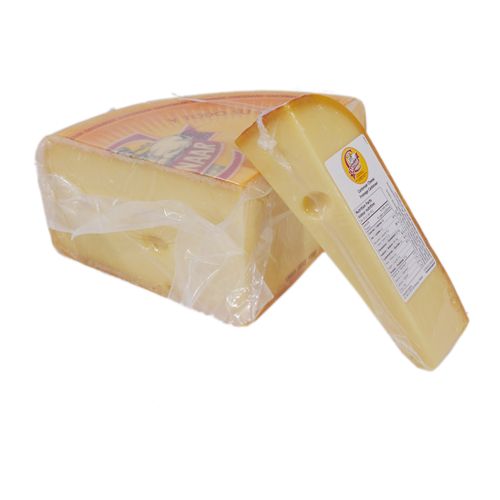 Country of Origin: Holland
Milk-type: Pasteurized Cow's milk
A favourite amongst our customers: Cantenaar is a reduced fat, reduced sodium cheese made in a meticulously crafted, classic Dutch style. Aged for about six months, this cheese has a bold, well-balanced flavour and a crunchy, crystalline consitency; Cantenaar serves well on its own as a table cheese, but has a sumptuous melt: making it one of our best reduced-fat options for cooking.
With a well-rounded savoury flavour, pronounced nuttiness, and notes of buttered toast—it's not hard to see why this Gouda-style cheese is so popular.
See also our Beemster Slimkaas cheese, another reduced fat Gouda-style cheese, for a similar flavor
Wine Pairings: Muscadet, Barbera, Pinot Noir, Rioja
This cheese is a low-fat light cheese containing 17% Milk Fat.
Sizes are approximate – {WEIGHT_POLICY}
Display 15 Products per page